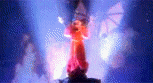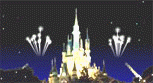 Gatorland
Call 407-396-7508 or 866-966-7508 to order your tickets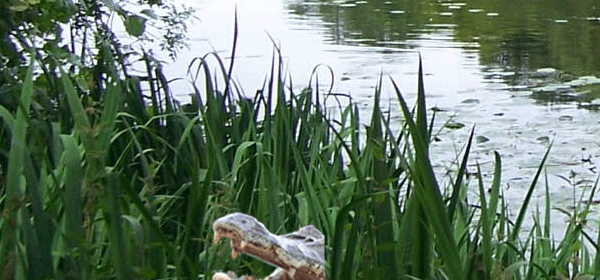 Gatorland - Kissimmee Florida - Welcome to Gatorland, Orlando's Best Half Day Attraction located in sunny Central Florida! Known internationally as the Alligator Capital of the World, Gatorland is a 110-acre alligator theme park and wildlife preserve, located just minutes away from Sea World, Walt Disney World, Universal Studios, and the Orlando International Airport on US 441 near the Orlando - Kissimmee border. Providing affordable family entertainment since 1949, Gatorland has been a vacation destination for millions of visitors from all over the world with its incredible display of huge alligators and crocodiles, children's water park, train ride, aviary, breeding marsh and bird sanctuary, petting zoo, nature walk, gift shop, and one-of-a-kind shows such as the world famous Gator Jumparoo. So c'mon inside... your adventure awaits!
---
Kissimmee Florida Gator Land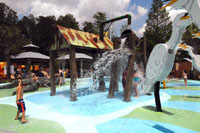 Gator Gully Splash Park - Make a big splash with the family as you get soaked by a managerie of different animals. Cool off during the hot humid days of this tropical paradise in over one quarter acre of water attractions. Kids will just love getting drenched with egrets waterfall, dueling gator water canons, and a bucket tree for slow dashes & sprays
Gatorland's Alligator Island -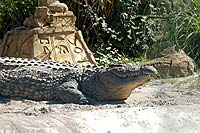 MUST SEE! - Alligator Island, located in the northern section of Gatorland's "Gator Lake", is home to the largest reptiles in the park. Hundreds of alligators inhabit "Gator Lake", and Alligator Island is the best place to see Gatorland's largest alligators and crocodiles up close and personal as they soak up the Florida sun. You might even get a chance to see Alf, a gigantic American Crocodile over 15 feet in length. Weighing over 1,000 pounds, Alf is Gatorlands largest reptile, and a favorite amongst Gatorland's visitors and staff. The central feature of Alligator Island is a large palm tree which not only provides shade to the gators and crocs, but also is home to several species of native Florida Birds. Greater Egret, Snowy Egret, and Florida Grackals make their nests in this large tree. During the alligator's breeding season, several female alligators will also make their nests on the island. Alligator Island is also home to several thousand Mexican Free-Tail Bats, which live in a specially designed "bat house" on the island. Only venturing out at night, the bats consume vast quantities of insects before returning to their "bat house" to sleep during the day.
---
Breeding Marsh and Bird Rookery - Created in 1991 as a natural breeding area for Gatorland's gators, the 10 acre Gatorland Breeding Marsh contains 130 adult alligators... 100 females and 30 males. Living their lives in a completely natural environment, these alligators produce the next generation of Gatorland's namesake reptiles. A 3 story Observation Tower and raised wooden walkways allow visitors an unprecedented view of not only alligators, but also many different species of native Florida birds. Shortly after its development, the Breeding Marsh became a haven for several different species of Florida's birds, such as Herons, Egrets, Cormorants, Anhingas, Ibis, and Storks. Protected by the alligators from their natural predators (such as raccoons, snakes, and bobcats), the birds began using the area as both a roosting and nesting site. With the addition of the Bird Rookery, visitors now have a unique opportunity to view the courtship, mating, nesting, and feeding behaviors of not only alligators, but also of wild birds in their native habitat. Today, the Gatorland Breeding Marsh & Bird Rookery is one of the largest and most accessible Bird Rookeries in Florida. An oasis of nature in what is fast becoming suburban sprawl, the Gatorland Alligator Breeding Marsh and Bird Rookery was chosen in November 2000 by the Florida Fish and Wildlife Conservation Commission, as part of its Great Florida Birding Trail. Be sure to check out Gatorland's Gator Cam for a live view of the Breeding Marsh area!
---
Gatorland's Swamp Walk -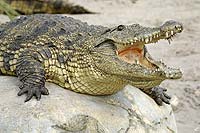 Located at the southern end of the park is Gatorland's Swamp Walk, a self guided tour through an unspoiled native Cypress Swamp. A raised wooden walkway snakes itself through the Cypress trees affording visitors a rare look back into what much of Central Florida looked like before people started draining the wetlands to build their farms and homesteads. Considered part of the headwaters of the Everglades, water from this Cypress Swamp flows south through the Kissimmee waterways into Lake Okeechobee, and ultimately, into the Everglades. A completely natural attraction, Gatorland's Swamp Walk boasts no special enclosures or exotic wildlife, only those natural plants and animals that inhabit this unique ecosystem. Everything you view along your 15 minute walk is wild, from the occasional alligator, snake or turtle, to the birds and flowering swamp orchids. Only the occasional soft sounds of passing traffic from the nearby highway remind you that civilization is still just around the corner. From the late 1800's to the early 1930's, much of the Cypress Swamps in Florida were logged for their valuable lumber and turpentine. Due to the inaccessible conditions of the swamp, only the largest trees were usually taken. As you wander through the Swamp Walk, you might notice some ancient cypress stumps, visible reminders of a bygone logging era in Florida's history.
---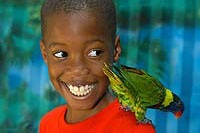 Very Merry Aviary - Gatorland's Very Merry Aviary, home to the colorful and friendly Lorikeets, is a great place to get upclose to nature. These brightly colored parrots, native to the Western Pacific and East Indies area, are specially adapted to a diet of pollen, nectar, and fruit. This diet has led to the development of a specialized tongue with a brush-like structure at the tip for gathering pollen and nectar, as well as a more slender bill for probing into flowers. Our Lorikeets just love people, especially those with a small cup of nectar. Open several times daily during regularly scheduled feeding times, visitors can enter the Aviary for a more intimate experience with the birds. Small cups of nectar to feed the Lorikeets are available for a nominal charge. Paper towels are also available for those who may experience a very personal Lorikeet encounter!
---
Snakes of Florida - MUST SEE! -

Most people have a fascination with snakes, with many individuals having a deathly fear of them. The fact is, snakes are basically misunderstood reptiles that have gotten a bad reputation, and they play a very important role in our environment. Florida has many different varieties of snakes, most of which are completely harmless to human beings. However, Florida is home to several species of venemous snakes, most of which you can see within the Snakes of Florida exhibit at Gatorland. With strikeproof glass providing a safe barrier, you can view the mighty Eastern Diamondback Rattlesnake, the largest venomous snake found in Florida. Also on display is the Cottonmouth Water Moccasin, the only venomous water snake in Florida. Look closely at the brightly colored Coral Snake and learn how to distinguish it from its non-venomous cousin, the Scarlet King Snake. Many more snakes are on display, and for those of you with a strong snake aversion, there is a seperate walkway with a hedge divider so that you can safely travel without getting close to the slithering serpents!
---
Lilly's Pad Splash Zone - Kids can also bring their bathing suits to Gatorland, as there's no cooler place to beat the Florida heat than Gatorland's Lilly's Pad. Situated just down the bridge from Alligator Island, the Lilly's Pad area features a splash zone with cool jets of water for children of all ages, a playground area complete with slides and play towers, as well as covered seating for parents to watch their children frolic. Right next to Lilly's Pad is the Shell Shack, home to Gatorland's pair of Aldabran Tortoises, Jimmy and Dean. Native to the Aldabra Islands in the Indian Ocean, these gentle giants are amongst the largest tortoises in the world, and can weigh over 500 lbs. While Bert & Jimmy are giant land tortoises, they also enjoy a dip in the water, and can frequently be found lounging in their own special pool.
---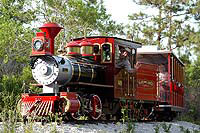 Gatorland Express Railroad - Making its debut in 1965, the original Gatorland Iron Horse gave visitors a glimpse of the south end of the park as it carried passengers over alligators and by the animal displays on its journey back to the station. After 35 years of loyal service carrying millions of passengers, the old Iron Horse was finally retired in 2000 and a new station was built. Making its inaugural run on July 1, 2001, the new Gatorland Express departed from its brand new train station carrying passengers around the Jungle Crocs and Breeding Marsh/Bird Rookery areas. The train makes a stop at the very South end of the park close to Pearl's Smokehouse and the Alligator Wrestling Stadium. Visitors can still see the old original Gatorland Iron Horse on display just outside the new train station. Also located at the Gatorland Train Station is Jorge's Fun Face Painting for both kids and adults. From swirling glitter designs to Spiderman faces, kids of all ages will enjoy this fun and creative experience.
---
Gatorland's Jungle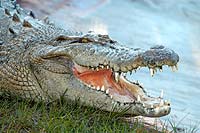 Crocs - MUST SEE! - Enter if you dare the realm of Jungle Crocs, home to some of the largest and most dangerous crocodiles on the planet! Hear the tale of the intrepid adventurer Owen Godwin as he scoured the world over for the meanest crocs in the land. Meet Sultan, the King of the Nile and his harem of lady crocs. Capable of reaching a length of 20 feet, Nile crocodiles such as Sultan are considered man-eaters, and are responsible for countless human deaths in their native land of Africa. Just around the corner from Sultan are Dundee and Morton, our resident pair of Saltwater crocodiles, and their mates. Capable of reaching a length of over 20 feet, Saltwater crocodiles are also known man-eaters in their native Indo-Pacific region. Jungle crocs is also home to the only species of crocodile found in the United States, the American crocodile (crocdylus acutus). While this species of crocodile can reach a length of 20 feet, it is not considered to be a man-eater. Found only in the very southern part of Florida, fewer than 500 American crocs are thought to be in the U.S. wild today, although the species can also be found in Central and South America and surrounding areas. While not as large as their neighbors, our pair of Cuban crocodiles, Lucy and Ricardo, are perhaps pound for pound the most dangerous crocodile in Jungle Crocs. Capable of leaping high out of the water to snatch unsuspecting prey, Cuban crocodiles are also extremely maneuverable on land. Threatened with extinction in its native Cuba, fewer than 6,000 are thought to be left in the wild today.
---
Flamingo Lagoon -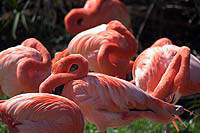 Just across from the Very Merry Aviary and Allie's Barnyard is Gatorland's Flamingo Lagoon, home to a small colony of American Flamingos. Found in tropical and sub-tropical areas throughout the world, flamingos can reach a height of 5 feet and may live over 40 years in captivity. Characterized by it's long thin legs, flexible neck, and bright pink coloration, flamingos are also known as "firebirds" as they can sometimes be found in rather inhospitable volcanic mud flats. The word flamingo is taken from the Latin word for flame, no doubt for the brilliant pink coloration some flamingos have. Not all flamingos are pink however, and juveniles are born a light gray color. Flamingos receive their brilliant coloration from their diet which includes brine shrimp, algae, insects, and other small invertebrates. While visiting Gatorland's Flamingo Lagoon you may also view several different species of wild birds such as White Ibis, Grackals, Anhinga, Heron, Egrets, and Black Vultures. Several species of turtles as well as fish also call the Flamingo Lagoon home.
---
Allies Barnyard - Drop by Allie's Barnyard and say hello to some of the cute and cuddly barnyard critters that call Gatorland home. Here you'll find Dolly Llama, a real sweetheart with a bucktooth grin who just loves having her picture taken. Say hello to Gracie, a friendly goat who just loves to eat from your hand, and Harley the Macaw who just might say hello back! At Allie's Barnyard you'll find all sorts of critters, from chickens and ducks to deer, sheep, and goats, all playful and looking for a little attention. Feeding cones are also available for a nominal charge. There's nothing like a little snack to help make new friends amongst the animal gang at Allie's Barnyard!