Call 407-396-7508 or 866-966-7508 to order your tickets
Universal Studios Attractions
Universal Studios - Orlando Florida - Universal Studios® Movie Theme Park -- Go beyond the screen and Ride the Movies®! At this real working film and TV studio, an incredible array of rides, shows, movie sets and attractions put you right in your favorite scenes from your favorite movies. It's the number one movie studio theme park in the world!
---
Universal Studios Orlando Florida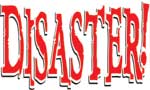 DisasterSM - Immerse yourself in the middle of a major motion picture disaster scene starring you. Experience some amazing special effects as you jump a moving subway train that's flooded with water, participate in live demonstrations, and witness an amazing adventure of being trapped in the middle of a 8.0 earthquake disaster scene.

---
Shrek 4-D - MUST SEE! - Join Princess Fiona™ and our favorite heroes on a new honeymoon adventure. Picking up where the Oscar-winning movie "Shrek" left off. Featuring an original 3-D film. Plus an extra dimension of special effects through, the miracle of OgreVision. You see, hear and actually FEEL the action right from your own seat!
Rating:
---
Jimmy Neutron Nicktoon Blast - The evil Ooblar from the planet Yokian stole Jimmy's new rocket creation...The Mark IV. Board the new rocket and follow Jimmy on a wild chase through your favorite Nicktoons, including SpongeBob SquarePants, The Fairly OddParents, Hey Arnold!, and Rugrats
Rating:
---
Men In Black Alien Attack - As an agent trainee, you'll zap aliens as you spin and careen through the streets of New York in this interactive ride based on the hit movie. With multiple endings, it's never the same ride twice! Do you have what it takes to be the best of the best?

---
Twister Ride It Out! - Step into one of the most action-packed movies of all time and feel what it's like to be a twister chaser, looking a tornado right in the eye. Hold onto the railing and "Ride It Out," as our special effects wizards re-create this destructive force of nature at its worst.
Rating:
---

Nickelodeon Studios - MUST SEE! - Take a closer look at Nickelodeon Studios, where popular Nickelodeon t.v. shows are created. Experience The Game Lab, an interactive show with wacky games and stunts based on Nickelodeon programming. You just may be lucky enouhg to be slimed. Then meet some of your favorite Nicktoons including SpongeBob SquarePants®.

---
A Day in the Park with Barney - Meet Barney and friends, Baby Bop and BJ, in a live sing-along, clap-along show. Then afterwards have fun in Barney's interactive playground. It's Super-Dee-Duper!
Rating:
---
Fievel's Playland - Get to view the world the size of a mouse in this one-of-a-kind playground featuring a 1,000-gallon cowboy hat, a 30-foot spider web to climb, and a twisting turning 200-foot water slide.
Rating:
---
Revenge of the Mummy - MUST SEE! - Plunge into total darkness as you face fireballs, scarabs and an army of warrior mummies on a psychological thrill ride unlike anything that's come along in the past 3000 years.

---
Terminator 2: 3-D - MUST SEE! - Join forces with the TERMINATOR®, in a battle for mankind's survival at the cold, steel hands of futuristic cyborgs. Live action stunts, special effects and amazing 3-D film come together in this TERMINATOR adventure that says "Hasta la vista, baby" to entertainment as you know it.
Rating:
---
E.T. Adventure - Can you help E.T. (the extra terrestrial) make it back home? Bring the kids and board your flying bicycles as you soar across the stars to help E.T. save his home planet. It's an adventure that will touch your heart all over again.
Rating:
---
Animal Planet Live! - Animal Planet Live is a show featuring a humorous mixture of video, live animal performances and audience interaction. Don't be surprised if things don't always go as scripted, because as anyone will tell you, the animals are running the show!
Rating:
---
Jaws - Just when you thought it was safe to go back into the water… a huge fin cuts through the waves and you're suddenly face to face with three tons of Great White fury, JAWS. Only this time you're riding in a boat through the water where he lurks just around the corner! Are you ready to withstand the all out attack of JAWS?
Rating:
---
Curious George Goes to Town - MUST SEE! - Follow the footsteps of that mischievous monkey ,Curious George, in this colorful play area with water-based fun, and a ball arena with thousands of soft sponge balls.
Rating:
---
Woody Woodpecker's Nuthouse Coaster - Climb aboard your crate and take a fun-filled ride through Woody Woodpecker's own nut factory on this family style roller coaster. It's the nuttiest ride you have ever seen!
Rating: